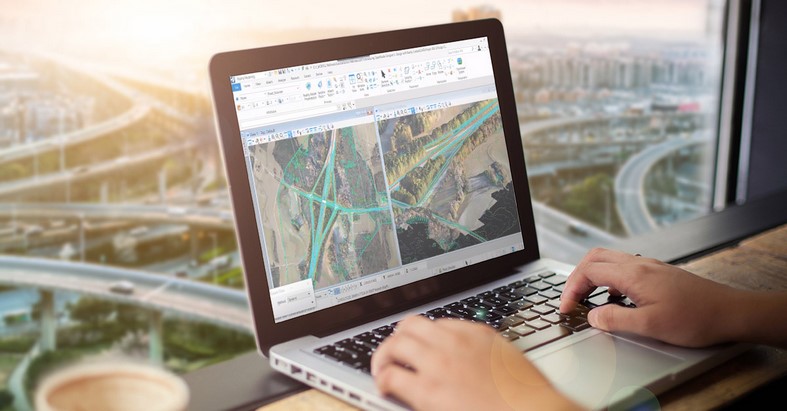 Introduction to OpenRoads Designer
| | |
| --- | --- |
| | Online course |
| | 50 hours / 6 weeks |
| | To be determined |
In collaboration with Bentley Systems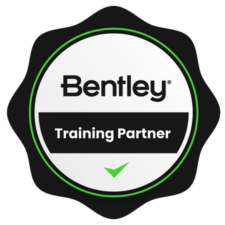 OpenRoads Designer license included
Get an official certificate provided by Bentley Systems
Introduction
OpenRoads Designer is a comprehensive and fully functioned detailed design application for surveying, drainage, subsurface utilities, and roadway design that supersedes all capabilities previously delivered through InRoads, GEOPAK, MX, and PowerCivil.
OpenRoads Designer introduces a new comprehensive modeling environment to provide construction-driven engineering to help accelerate project delivery of road networks, unifying design and construction processes from concept to completion. The application provides complete detailed design capabilities for surveying, drainage, subsurface utilities, and roadway design.
OpenRoads Designer redefines best practices for the generating design and construction deliverables and ensures the exchange of data throughout the project delivery and asset lifecycle.
The course will take the form of recorded tutorials which the student can take notes, followed by hands-on practical exercises in order to develop a comprehensive understanding of the OpenRoads Designer Connect Edition.
Quizzes and exercises will also be available to ensure that the student has a good understandin of the topic, before moving on to the next module.
If you are a Highway Designer or looking to become one, this is one of the best investments you can make.
The course tutor will be available to answer any queries via email and will also be available during live online meetings and tutorials.
Objectives
This course will provide the delegate with the basics skills to work within the MicroStation environment .
The course will ensure that the student has all the skills required to be able to create a highways model rich with embedded data.
At the end of the course the student will be able to create a new model from first principles or amend a model created by somebody else.
The skills taught will allow the student to :
Navigate an existing model in the MicroStation environment
Create and edit a terrain model, together with subsequent analysis of multiple terrain models to give cut/fill balances and volumes of ponds etc
Create a horizontal and vertical alignment, with reference to the existing terrain.
The student will also have attained enough knowledge to be able to apply for the Bentley Accredited Designer accreditation, which can be used to demonstrate to a potential employer that you have the required skills.
Module 1
Before we start looking at the different functionalities in OpenRoads Designer it is important that you are able to navigate the MicroStation platform and that you are comfortable with the ribbon menus and how to access the various tools. In this module you will be provided with a completed model for you to practice the navigation and presentation of a model. These skills are essential before you move onto the following modules.
Module 2
This module course will show you how to create a terrain model in different ways, including importing from an external file and creating a terrain model from an imported cad file such as an AutoCAD dwg.
This module will also show you how to edit a terrain model and create a delta terrain model which would represent the underside of the topsoil strip on your site.
You'll also learn how to analyse your terrain model including finding individual levels and applying contours.
We will also show you how to create ponds or bunds and how to calculate the volumes of the ponds or bunds.
Module 3
This module will show how to build horizontal and vertical alignments from individual elements which will be familiar to previous MX users such as fixed, free and floating elements, however previous knowledge of MX is not required
You will also learn how to create offset elements from your horizontal design which retain their design intent, so that you maintain the relationship between your elements.
Module 4
Module 4 of the course will show you how to add corridors to your alignments and how to create and edit a template which can be applied to your alignment.
You will learn how to create the relationships between template points and how to test your template to ensure it works the way you expect.
You will also learn how to utilise components you have already created so that you never have to create a template twice.
Once you have finished your template creation you will learn how to clip out a corridor across a junction, removing components such as earthworks and kerbs across your junction.
Module 5
This module will show you how to create the junction geometry and then how to create a terrain model covering the junction area.
You'll also learn how to add surface and linear templates to create the pavement layers, kerbs, footways and earthworks slopes.
This module will also show you how to create the corridor references to stop components being created across the junction.
Module 6
Module 6 will show you how to enhance your model with additional elements such as traffic signals, guardrails, lighting columns etc. which can be downloaded from the internet in other formats
You will also learn how to model utilities so that underground services can be viewed for clash detection.
You'll also learn how to drape road markings on to road surface.
Once you have added elements into your model you will learn how to add additional properties to the elements for asset management purposes.
Module 7
In this module you will learn how to easily extract drawings from your model in any scale you choose.
You'll also see how to add your own drawing border.
We will also show you how to create cross sections and long sections and how to change the annotation on the drawings to suit your company standards.
Martin Young
Martin has over 40 years experience in the Highways industry and has been using various different software packages for the majority of his career.
He has worked for numerous Local Authorities and Consulting Engineers and has worked on some of the largest infrastructure projects in the UK, including HS2.
Martin left his position as an Associate Director with Parsons Brinckerhoff in 2014 to set up hiw own Consultancy, which he stills runs.
Martin has been providing training courses in Openroads Designer and MXRoad for over 10 years and has provided training to numerous Local Authorities and large Contractors, such as Balfour Beatty.
The course is delivered online through our easy-to-use Virtual Campus platform. For this course, a variety of content is provided including:
– eLearning materials
– Videos
– Interactive multimedia content
– Live webinar classes
– Texts and technical articles
– Case studies
– Assignments and evaluation exercises
Students can download the materials and work through the course at their own pace. We regularly update this course to ensure the latest news and state-of-the-art developments are covered, and your knowledge of the subject is current.
Live webinars form part of our course delivery. These allow students and tutors to go through the course materials, exchange ideas and knowledge, and solve problems together in a virtual classroom setting. Students can also make use of the platform's forum, a meeting point to interact with tutors and other students.
The tutoring system is managed by email. Students can email the tutor with any questions about the course and the tutor will be happy to help.
The course is aimed at Civil Engineers and Highways Engineers at any stage of their career.
The course will also be useful for undergraduates or Technicians studying civil engineering or highway design who are aiming to be proficient in using one of the main highway design software packages.
Previous knowledge of MicroStation or Openroads Designer is not required as the course assumes that everybody has no prior knowledge.
Once a student finishes the course and successfully completes the assignments and evaluation tests, they are sent an accreditation certificate. The certificate is issued by Ingeoexpert to verify that the student has passed the course. It is a digital certificate that is unique and tamper-proof – it is protected by Blockchain technology. This means it is possible for anyone to check that it is an authentic, original document.
You will be able to download the certificate in an electronic format from the Virtual Campus platform. The certificate can be forwarded by email, shared on social networks, and embedded on websites. To see an example, click here.
Highway designers with skills in Openroads Designer are very much in demand, with an international shortage of suitable qulaified people. Virtually all of the US State Departments of Transportation are currently using Openroads Designer so completing this course will open doors in the USA.
In the United Kingdom all of the larger infrastructure projects, such as HS2 insist on their designers being proficient in Openroads Designer, so career prospects in the UK are also very good.
More info
Finish this course and get a certificate based on Blockchain
Introduction to OpenRoads Designer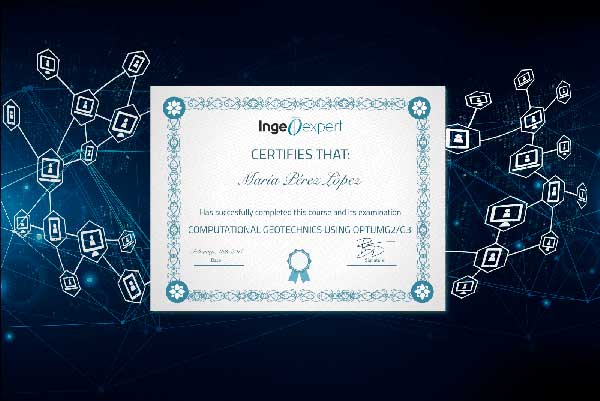 Blockchain technology makes the certificate incorruptible, enabling companies to verifiy its autenticity.
Introduction to OpenRoads Designer