Ingeoexpert is an online training centre that delivers specialised courses in Civil Engineering, Geology, Environmental Science, Mining, Architecture and Technical Software.
Our top priority is to meet our students' needs, which we do by continually reviewing and updating our courses. We offer a wide range of specific, advanced, practical courses that provide students with the opportunity to improve their skills and progress their professional careers and studies.
We aim for excellence in everything we do. Our established faculty of exceptional tutors, who are university academics and highly experienced industry professionals, ensures we deliver high-quality courses.
For us, student satisfaction is the objective, and we take great care to create great courses; from selecting the best professors to structuring and managing the delivery of each course. We are confident that your study experience with us will be positive, taking you one step further towards achieving your professional goals and success.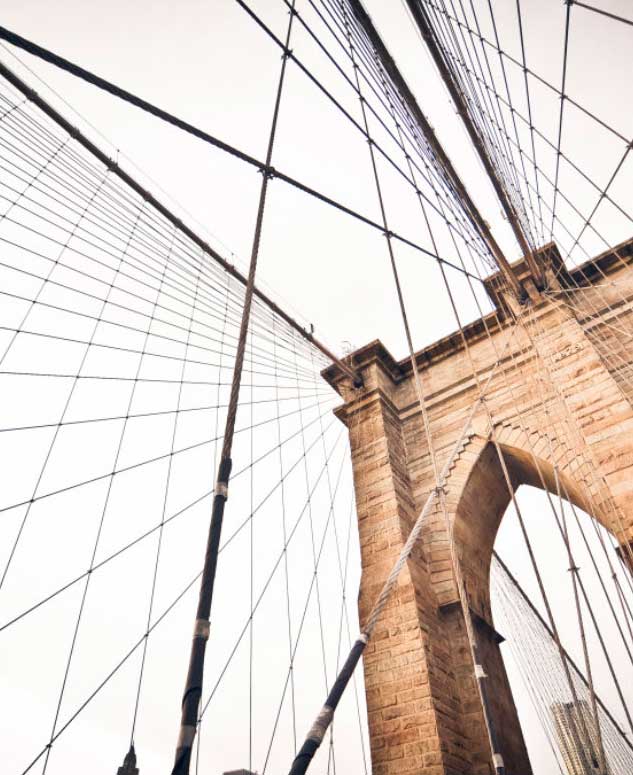 Our courses are delivered online through our easy-to-use Virtual Campus platform. For each course a variety of content is provided including:
• eLearning materials
• Videos
• Interactive multimedia content
• Live webinar classes
• Texts and technical articles
• Case studies
• Assignments and evaluation exercises
Students can download the materials and work through the course at their own pace.
We regularly update our courses to ensure the latest news and state-of-the-art developments are covered, and your knowledge of the subject is current.
Live webinars form part of our course delivery. These allow students and tutors to go through the course materials, exchange ideas and knowledge, and solve problems together in a virtual classroom setting. Students can also make use of the platform's forum, a meeting point to interact with tutors and other students.
The tutoring system is managed by email. Students can email the tutor with any questions about the course and the tutor will be happy to help.
Our professors and collaborators
Chair of Geomechanics, University of Liverpool
Kristian Krabbenhoft received his MSc and PhD from the Technical University of Denmark in 2000 and 2003, respectively. He then joined the University of Newcastle, Australia before moving to the University of Liverpool, UK where he currently holds the Chair of Geomechanics. He has held visiting positions at a number of universities including Ecole Polytechnique and ENS (France), DTU (Denmark), Caltech (USA), and Tsinghua University (China). His research interests include theoretical and computational geomechanics, off-shore geotechnics, and constitutive modelling.
Technical Director, DRR and Climate Resilience at Tonkin + Taylor
Dr Fakhruddin is an expert climate change risk assessor with 15 years' global experience in working on disaster risk and climate resilience projects. This experience is a major advantage in climate change adaptation and mitigation strategy development. His key areas of expertise are climate and hydrological assessment, early warning and emergency response, climate change adaptation, and capacity building. Dr Fakhruddin has designed early warning and emergency response projects for more than 30 countries in Asia and the Pacific.
Computational Environmental Scientist/Hydrogeologist
Hydrogeologist with almost 30 years of professional experience, including roles as a research scientist with Lawrence Livermore National Laboratory, California, USA, and as a consultant for environmental and water supply projects. His primary interests involve simulation of flow, transport, and chemical processes in groundwater and soil systems, and scientific programming to support quantitative data analysis and the development of customized simulation tools using Python and Julia.
Senior Bridge Project Engineer
Dr. Wood has over 20 years of experience in structural engineering, primarily in roadway structures. Prior to joining E.L. Robinson Engineering as Senior Structural Engineer, Dr. Wood spent over 10 years with the Ohio Department of Transportation where he focused on plan production and standards development. He has also taught as an adjunct faculty at the Ohio State University. He has been involved with the design and review of bridge projects including deck replacement projects, highly skewed and curved steel plate girder projects requiring FEM, post-tensioned segmental girders, and accelerated bridge construction projects.
Lynda is a sterling creative geoscientist with relevant experience as a GIS consultant and technical content creation professional, with 18 years' experience in working with decision-makers, end-users and channel partners throughout the UK, Europe, the USA and South Africa
Over the last 19 years, Lynda has been working with her business partners and she continues to be amazed at the myriad ways in which GIS and design technology can be used to build stronger, more resilient infrastructure and more sustainable communities.
Senior structural engineer in the oil and gas industry.
Registered Professional Engineer for Civil Structural Discipline in Texas of the United States. He earned his Doctoral Degree in Civil/Ocean Engineering from Texas A&M University.
With more than 10 years of experiences in both academic and industry practices, Sam has developed broad and in-depth skills in Offshore Structures, Project Management, Fire Protection Engineering, Marine Engineering and Codes & Standards. He is a daily user of common structural software tools, e.g., SACS, Genie, USFOS.