Ingeoexpert is an online training centre, specialized in Civil Engineering, Geology, Environmental Science, Architecture and Mining.
Our main priority is to suit our students' needs by adapting and updating our courses in a continuous way and covering every technical topic. To do this, we offer a wide range of specific, high level and practical courses that enable our students to improve their skills and progress within their professional career and studies.
We aim for excellence in everything we do. Therefore, due to our exceptional faculty, ranging from University professors and highly experienced professionals, we provide our students with high quality technical courses.
For us, the student satisfaction is the main objective. Consequently, we take care of even the smallest details in every phase: from professor's selections, to the structure and management of each course, so that studying in our centre ends up being a delightful travel towards a brilliant professional and personal future.

All our courses are run in an online format. Throughout our innovative and powerful Virtual Campus, a dynamic and flexible environment is provided so the student can follow the course at his or her pace.
Within this virtual platform, students are in continuous contact with professors in a tailored way, solving questions together, and widening knowledge and acquiring new skills. Students can also interact with other students and professors through webinars and forums.
Plenty of content can be found in the Campus: eLearning material, videos, technical articles, manuals, complementary documentation, real examples and exercises.
Our professors and collaborators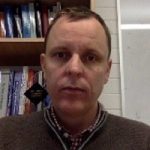 Kristian Krabbenhoft
Chair of Geomechanics, University of Liverpool
Kristian Krabbenhoft received his MSc and PhD from the Technical University of Denmark in 2000 and 2003 respectively. He then joined the University of Newcastle, Australia before moving to the University of Liverpool, UK where he currently holds the Chair of Geomechanics. He has held visiting positions at a number of universities including Ecole Polytechnique and ENS (France), DTU (Denmark), Caltech (USA), and Tsinghua University (China). His research interests include theoretical and computational geomechanics, off-shore geotechnics, and constitutive modelling.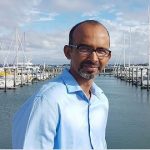 Bapon Fakhruddin
Senior Specialist, DRR and Climate Resilience
Dr Fakhruddin is an expert climate change risk assessor with 15 years' global experience in working on disaster risk and climate resilience projects. This experience is a major advantage in climate change adaptation and mitigation strategy development. His key areas of expertise are climate and hydrological assessment, early warning and emergency response, climate change adaptation, and capacity building. Dr Fakhruddin designed early warning and emergency response projects more than 30 countries in Asia and the Pacific. Dr Fakhruddin is currently advising the Government of Samoa on potential adaption strategies for dealing with the country's vulnerability to climate change and enhancing its resilience to hydrological disaster and student supervisor in the University of Auckland. He is a Science Committee Member of IRDR of ICSU/UNISDR, Co-Chair for the Disaster Loss DATA and Risk Interpretation and Applications (RIA) Working Group of IRDR of ICSU/UNISDR. He is also Co-Chair CODATA task group Linked Open Data for Global Disaster Risk Research (LODGD) and PSG member of the Coastal Inundation Forecasting Demonstration Project (CIFDP) of WMO.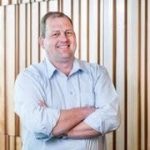 Michael Sorensen
Geotechnical engineering expert
Michael is a civil and geotech engineering technician with over 12 years' experience in the design and practical application of geosynthetics. Michael is a Chartered Member of Engineering New Zealand (Eng. Technician) and has a special passion for ongoing learning in this fast-moving field of engineering and sharing knowledge with other professionals.
Over the years Michael has facilitated many seminars and training presentations as a speaker and enjoys the interaction and learning from these forums, as well as regularly attending world leading industry conferences to stay tuned with industry innovators.
Michaels role involves working with engineers and contractors to solve civil engineering challenges with practical and economic geosynthetic solutions, as well as developing new solutions and keeping colleagues and customers up to date with the technical and compliance aspect of the products.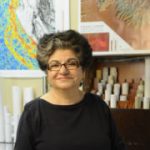 Corine Prieto
Senor Geoscientist and Managing Director at VIDL Network™
Senor Geoscientist and Managing Director; she brings to VIDL Network over 40 years of diverse experience. Having worked on both sides of the client/consultant partnership and serves on University College of Science Advisory Board, she brings a unique combination of technical expertise and business acumen. Her approach incorporates an integration of multiple sciences in the evaluation process and draws on her extensive domestic and international background. Her former corporate affiliations include The Superior Oil Company and Mobil Oil Corporation. She holds a Bachelors degree in physics and mathematics from the University of Texas El Paso, USA and a Masters degree in applied physics from the University of Toronto in Ontario, Canada. She holds Professional Geoscientist license.
Michael Alexander
Geophysical Advisor at VIDL Network
Michael Alexander brings to the VIDL Network over
50 years of global geophysical experience in both onshore and offshore petroleum exploration. His early career was spent on a seismic field crews; he then transitioned into seismic interpretation and data processing. Now, his major professional interest is in the field of gravity and magnetic interpretation with particular emphasis on the integration of potential field data with seismic and geologic control. His former corporate affiliation included Exxon Corporation. He holds a Professional Degree as a Geophysical Engineer from Colorado School of Mines, USA. He holds Professional Geoscientist license.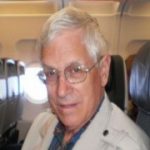 Sean Daly
Structural Geologist specialist
Sean Daly has a BSc in Geology and an M.Eng. in Mining Engineering from the University of British Columbia in western Canada. He has over 40 years of intensive hands-on field experience. This includes geological mapping for the Geological Survey of Canada, the Ontario Dept of Mines, for mineral exploration projects, underground at a rich silver lead zinc mine in Honduras, and many years doing geotechnical and geological mapping at a large porphyry copper open pit mine in British Columbia. Also, he logged many 1000's of meters of diamond drill core for both mineral exploration and geotechnical data especially at the above mentioned Highland Valley Copper Mine.