Introduction to Offshore Structural Analysis and the Use of SACS
| | |
| --- | --- |
| | 50 hours / 7 weeks |
| | Online course |
| | Dates: 26th of February to 8th of April |
Standard

Unemployed Or Student

$

265

$

191
In collaboration with Bentley Systems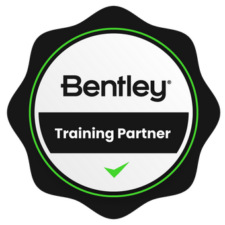 SACS Offshore Structure Enterprise license included
Get an official certificate provided by Bentley Systems
Introduction
This course is designed to provide a solid understanding of structural analysis for offshore structures. For structural engineers the course will reinforce and enhance their knowledge. For students and engineers from other fields the course will provide the entry level skills to be able to practice engineering in this field.
The course will emphasize the concept of life-cycle engineering, cover both breadth and depth learning, and provide step-by-step training of SACS software for typical engineering problems.
Upon mastering the materials of the course, the students can apply the newly learnt knowledge and skills to oil and gas facilities, marine jetties, and offshore wind farms.
Objectives
The primary goal of the course is to improve the understanding of the field and to develop the required competency of an offshore structural engineer. Specifically, the objectives are to:
Introduce the key elements of offshore structure design, assessment and integrity management. Embrace the thinking of life-cycle structural engineering.
Provide the most relevant working knowledge for engineers to quickly become net contributors in the offshore structural engineering field. Use on-the-job tasks as practice examples.
Enable students of the course to use SACS fluently and confidently.
---
Students will have access to SACS Offshore Structure Enterprise license.
---
Limited places.
The course is planned to have 12 modules in 6 weeks, where each week the students will take 2 modules. The duration of each module is 45 min.
Below is the course syllabus:
Introduction & Overview
– Application fields

– Fixed offshore structures
– Floating structure topsides
– Offshore wind farm
– Near shore marine jetties
– Risers and flow lines

– Typical design/assessment questions

– Design
– Integrity management
– Other specific issues – fire & blast, foundation, marine environment

– History and accidents
– Geological considerations

– world map – GoM, North Sea, Cold Regions, Middle East, Australia, Southeast Asia;
– Seismic
– Geotechnical
3. Review of Structural Engineering Basics and Connecting to Offshore Facilities – Part I and II
– Statics: force and moment; point force, distributed force, line loads; free-body diagrams; reactions; center of gravity
– Properties of areas: girders/I-beams; tubular columns; overlaying members; directionality of a member
– Material testing: stress–strain; ductility; non-destructive testing
– Strength of materials: thermal deformation; stress concentration; combined stress; shear; bending stress; beam deflection
– Basic elements of design: allowable stress design; load resistance factor design; slender columns; buckling; welding
– Structural analysis hand calculations
– Structural steels: steel properties; steel types; structural shapes; design methods (ASD vs LRFD); high performance steel
– Structural Steel: beams; tension members; compression members
Most Wildly Used Industry Standards
– Why and where are the codes and standard?
– Codes are self-evolving, and it takes a long time – 80yrs of API RP2A
– API and ISO Codes in a nutshell
– API RP 2A-WSD
– API RP 2A-LRFD/ISO 19902
– API RP 2MET, 2EQ, 2GEO, 2TOP, 2WGT, 2FB (and ISO counterparts)
– API RP 2SIM / ISO 19901-9
– DNV Codes
6. 7. Modelling and Performing Analysis using SACS – Part I, II and III
– The history of SACS
– Class will go over step by step the modelling and performing analysis using SACS
– Modelling of the topsides

– Typical topsides
– Components: LQ and helideck; drilling; flare; blast wall; life boats; utility areas; risers; pipelines

– Modelling of the jackets

– Typical jackets
– Components: legs; piles; braces (face bracings, horizontal bracings);

– Modelling of the joint cans
– Modelling of the gravity loads and environmental loads

– Typical dead loads – equipment loads
– Typical live loads – area loads
– Self-weight
– Steel weight versus Seastate weight (DEAD)

– Modelling of the environmental loads

– Marine Growth
– Drag/Inertia
– Waves
– Current
9. SACS Generated Files and Post-processing – Part I and II
– Design for strength using SACS

– Material strength
– Stress
– Code check

– SACS run generated files

– dataX (input fire)
– runx (run environment file)
– saccsf, sacoci, saclst (listing file)

– Post process the results and how to read SACS output

– Review loading conditions and understand base shear
– Case study 1 – piles and storm load cases
– Case study 2 – reactions
– Case study 3 – bending calculations, moment and shear diagrams
– Case study 4 – joint deflection
– Case study 5 – compression loads and hand calculation to verify SACS results
Structural Analysis for Integrity Management and Life Extension – Part 1 and Part 2
– Structural Integrity Management SIM Process
– SIM-Data
– SIM-Evaluation
– SIM-Strategy
– SIM-Program/Inspection
– Pros and Cons of Non-Destructive Testing
– SIM Examples Using SACS
Sam Fang
My name is Sam Fang, currently a senior structural engineer in the oil and gas industry. I am a registered Professional Engineer for Civil Structural Discipline in Texas of the United States. I earned my Doctoral Degree in Civil/Ocean Engineering in Texas A&M University.
With more than 10 years of experiences in both academic and industry practices, I have developed broad and in depth skills in Offshore Structures, Project Management, Fire Protection Engineering, Marine Engineering and Codes & Standards. I am a daily user of common structural software tools, e.g. SACS, Genie, USFOS.
The course is delivered online through our easy-to-use Virtual Campus platform. For this course, a variety of content is provided including:
– eLearning materials
– Videos
– Interactive multimedia content
– Live webinar classes
– Texts and technical articles
– Case studies
– Assignments and evaluation exercises
Students can download the materials and work through the course at their own pace.
We regularly update this course to ensure the latest news and state-of-the-art developments are covered, and your knowledge of the subject is current.
Live webinars form part of our course delivery. These allow students and tutors to go through the course materials, exchange ideas and knowledge, and solve problems together in a virtual classroom setting. Students can also make use of the platform's forum, a meeting point to interact with tutors and other students.
The tutoring system is managed by email. Students can email the tutor with any questions about the course and the tutor will be happy to help.
The course aims at people who are interested to the design, assessment, construction and operations of offshore structures, that include a broad base of professionals such as design engineers, asset owners, project managers, oil and gas industry consultants, construction workers, and facility operators.
The course assumes minimum prior knowledge requirement, and will give people a leg up for the discipline knowledge, specifically:
– For ones who are civil engineering by training and/or already offshore structural engineers, this course will enhance their knowledge in the field and provide in depth review of the current day engineering practices.
– For ones who are from other engineering fields, this course will serve as the entry level training for them to break into the field with the shortest time and focused effort.
– For ones who are not engineering by training, the course will provide the broadband review of typical offshore structures projects, list the critical requirement by the industry standards, and give insight for clients and consultants in typical tasks.
The course will use both Excel and SACS software as tools for practice examples. There is no prior knowledge required for the software.
Once a student finishes the course and successfully completes the assignments and evaluation tests, they are sent an accreditation certificate. The certificate is issued by Ingeoexpert to verify that the student has passed the course. It is a digital certificate that is unique and tamper-proof – it is protected by Blockchain technology. This means it is possible for anyone to check that it is an authentic, original document.
You will be able to download the certificate in an electronic format from the Virtual Campus platform. The certificate can be forwarded by email, shared on social networks, and embedded on websites. To see an example, click here.
This course will help student secure jobs of offshore structures in the oil and gas fields and offshore wind energy.
At any given time, there are 300-500 high paid offshore structural engineer jobs on the post board of RigZone.com, which is a specialized website for oil and gas industry. In addition, there are more jobs posted on Indeed, LinkedIn. A closer look of these job posts reveals that:
60% of the jobs are entry level (0-4 years' experiences)
typical job titles are structural engineer, design engineer, surveying, project engineer, manufacturing engineer, NDT specialist, planner, plant operations, maintenance engineer, integrity engineer, construction engineer, inspector
The employers of this field include
– Owners and operators, oil majors, including Repsol, ExxonMobil, Shell, Saudi Aramco, etc.
– Engineering, procurement, construction service companies, including Wood, Aker, Worley Parsons, Técnicas Reunidas, etc.
– Oilfield service& equipment companies, including Schlumberger, Baker Hughes, GE, etc.
– Classification societies and certifying agencies, including Bureau Veritas, DNV, ABS, Lloyds Register
– Shipyard, construction companies, installation contractors
– Offshore drilling companies, including Transocean, Rowan, etc.
– Wind energy companies
– Local contractor services companies
– Inspection and maintenance service companies
– Equipment suppliers
The offshore structural engineer positions are global.
More info
Finish this course and get a certificate based on Blockchain
Introduction to Offshore Structural Analysis and the Use of SACS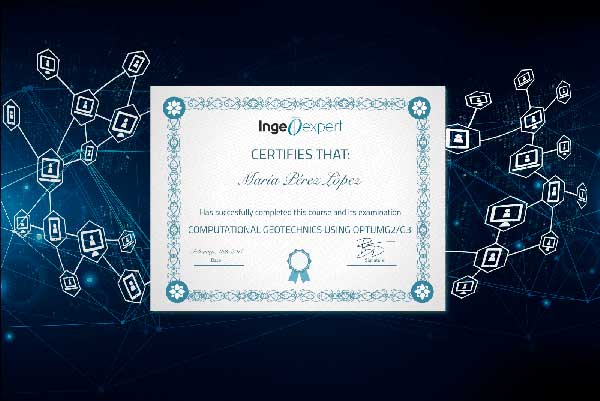 Blockchain technology makes the certificate incorruptible, enabling companies to verifiy its autenticity.
Introduction to Offshore Structural Analysis and the Use of SACS