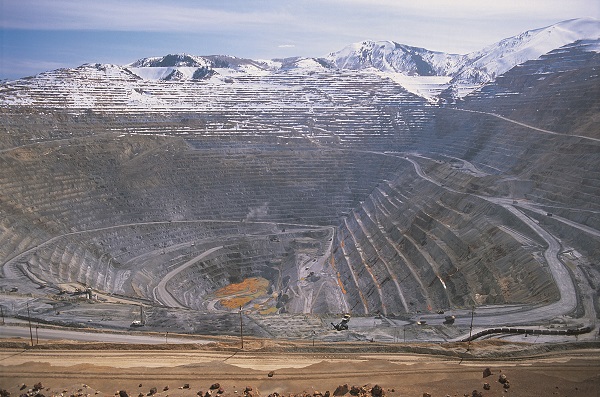 Cost estimation for mining projects
| | |
| --- | --- |
| | Online course |
| | 50 hours / 6 weeks |
| | To be determined |
Introduction
Mining has accompanied the development of humanity since ancient times, and it continues to be an essential activity for our society and the technological revolution that we experience these days in line with global decarbonization efforts.
To sustain the mineral supply, the mining industry develops large infrastructure projects to facilitate extracting, processing and transporting the extracted minerals to various points of consumption worldwide. Cost estimating is a key activity in the development of these projects since it will enable the decision-making process for investing in new mine developments and expansions or allow the budget allocation required to sustain an operation.
Objectives
At the end of this course, participants will:
Understand the different elements that make up the infrastructure of a mining project.
Know the different types and classes of estimation used by mining projects.
Understand the relevance of the cost estimation activity in developing a mining project.
Develop a cost estimate at the conceptual level
---
Limited places.
Module 1: The Mining Cycle
– Exploration
– Discovery
– Development
– Production and Reclamation
Module 2: Mining Infrastructure Requirements
– Ore extraction and processing
– Mine camp
– Water supply and management
– Power supply and distribution
– Product transportation
Module 3: Project Life Cycle and the Importance of Cost Estimating
– Project phases
– Governance stages
– Project Valuation
Module 4: Cost Estimating Classes and Methodology
– Cost estimating types (Capex, Opex, Sustaining Capex, Cash Flow)
– Cost estimating classes
– Work Breakdown Structure (WBS)
– Methodology
Module 5: Cost Estimating Case Study
Module 6: Key Take Aways:
– Quality of engineering data
– Project contract strategy
Sergio González Arraño, P.Eng., M.Sc., PMP
Sergio is a chemical engineer and project management professional with more than 17 years of experience developing critical infrastructure projects for the mining and municipal sectors, with international experience including Australia, Brazil, Canada, Chile, Cuba, the Philippines, and the United States. Sergio has worked as a process engineer, engineering manager, and project manager for multinational engineering companies that provide consulting, engineering, and project management services to the mining industry.
The course is delivered online through our easy-to-use Virtual Campus platform. For this course, a variety of content is provided including:
– eLearning materials
– Videos
– Interactive multimedia content
– Live webinar classes
– Texts and technical articles
– Case studies
– Assignments and evaluation exercises
Students can download the materials and work through the course at their own pace.
We regularly update this course to ensure the latest news and state-of-the-art developments are covered, and your knowledge of the subject is current.
Live webinars form part of our course delivery. These allow students and tutors to go through the course materials, exchange ideas and knowledge, and solve problems together in a virtual classroom setting. Students can also make use of the platform's forum, a meeting point to interact with tutors and other students.
The tutoring system is managed by email. Students can email the tutor with any questions about the course and the tutor will be happy to help.
The content of this course is intended for students and professionals with interest in the areas of cost estimating, engineering, mining, and project management.
Basic understanding of algebraic operations and Microsoft Excel software is needed to complete the case study.
The attendees will be provided with information to facilitate the understanding of the cost-estimating work, including key concepts, an overall understanding of how cost estimates are part of the decision-making process in the mining industry, cost estimating methodology, and practical cost-estimating experience.
Once a student finishes the course and successfully completes the assignments and evaluation tests, they are sent an accreditation certificate. The certificate is issued by Ingeoexpert to verify that the student has passed the course. It is a digital certificate that is unique and tamper-proof – it is protected by Blockchain technology. This means it is possible for anyone to check that it is an authentic, original document.
You will be able to download the certificate in an electronic format from the Virtual Campus platform. The certificate can be forwarded by email, shared on social networks, and embedded on websites. To see an example, click here.
This course provides relevant knowledge to students and professionals pursuing opportunities in the field of engineering, construction, and project management.
More info
Finish this course and get a certificate based on Blockchain
Cost estimation for mining projects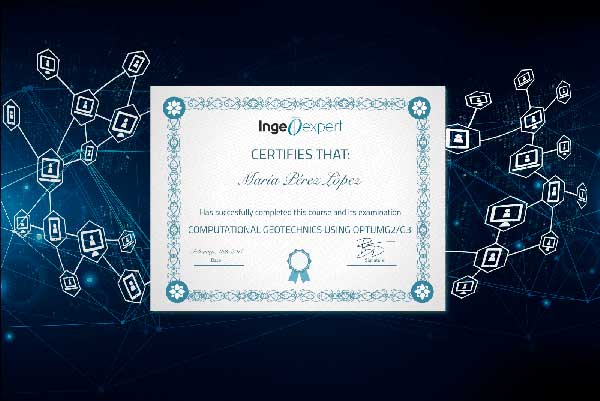 Blockchain technology makes the certificate incorruptible, enabling companies to verifiy its autenticity.
Cost estimation for mining projects